Offshore Cargo Baskets
Valisons & Company is one of the leading manufacturers and suppliers of We offer a range of DNV offshore cargo baskets in several sizes, optimised for the effective and safe storage and transportation of your cargo.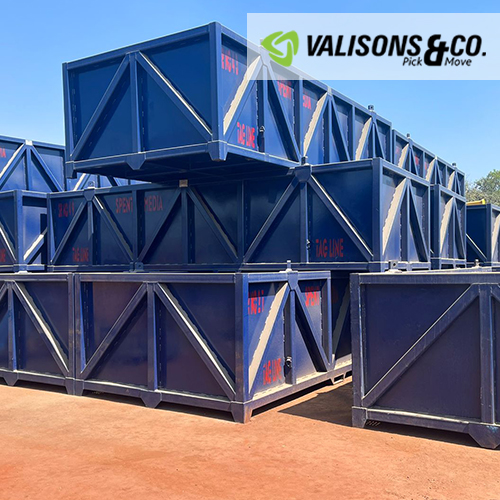 Offshore cargo baskets are designed for use on offshore platforms or supply vessels. Offshore cargo baskets are a great option for many customers who are in search of versatile and durable containers. The storage and transport of non-bulky equipment, pipes, and tubular cargoes are made convenient with this container. 
There are two types of offshore baskets – one is DNV and the other is non-DNV. DNV offshore baskets can unusually carry large weight for their size due to their shape and can be stacked with slings for ease of use to maximise floor space. Valisons & Company are manufacturing Offshore Basket in their workshop at Khalapur, Maharashtra. We are proud to be associated with Oil and Gas companies and deliver products in various sizes and for different purposes. We are displaying herein below some of our products for customer's review.
Easy to install at any location
Client Satisfaction
Our firm believes in maintaining cordial relationship with our clients by offering them wide range of Portable Cabins. Due to our ethical business practices, we have been successful in building the beneficial relationship with our clients. Moreover, by providing our clients their consignments within specified timeframe we are able to be one of their preferred business partners. We do ensure that the products offered to our clients meet their requirements and satisfaction as we do not compromise on quality.